Rock and Pop Band Lessons
Information for Parents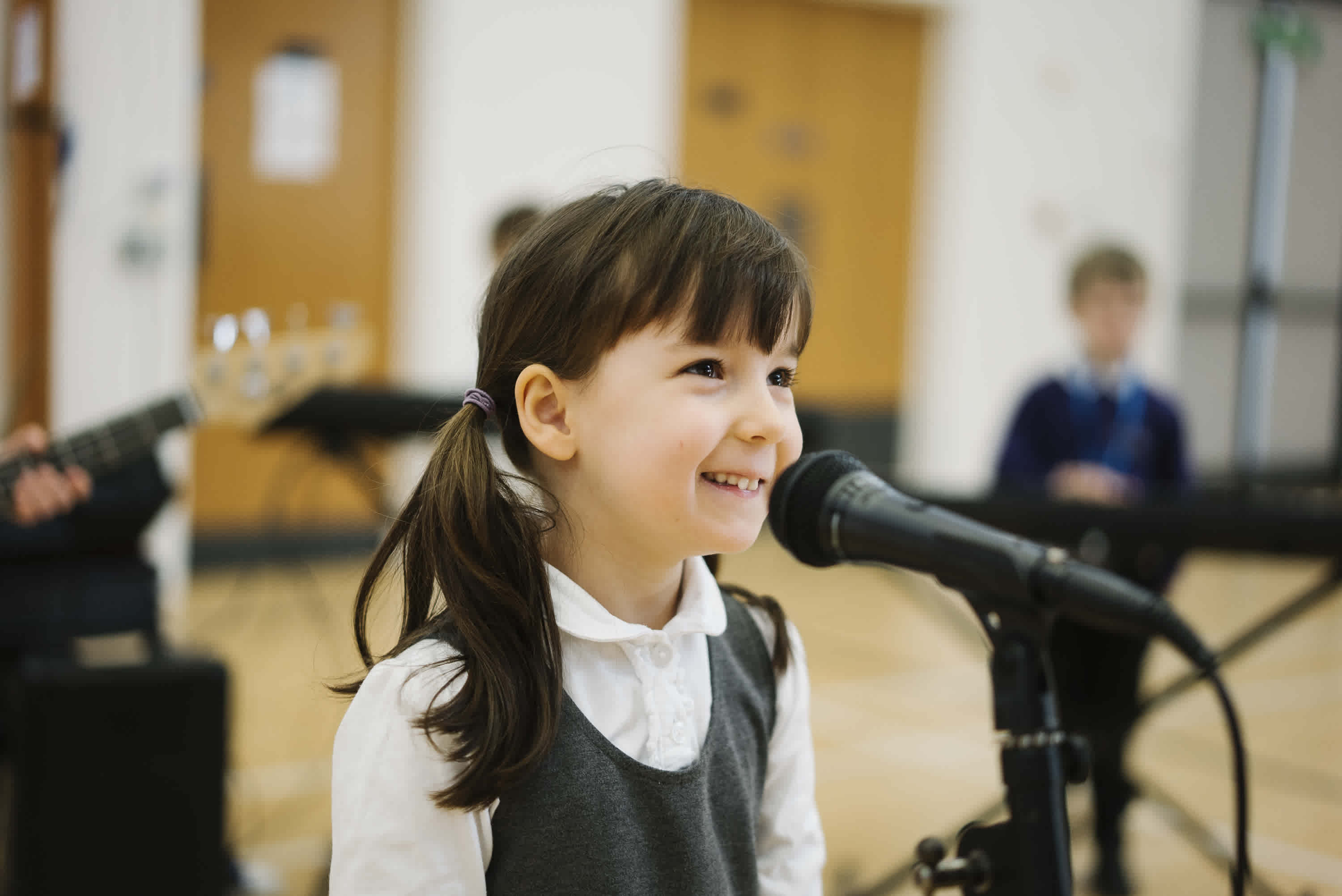 No Experience Needed
The iRock programme is designed to be is totally inclusive meaning children can join regardless of their experience prior to the first lesson. All instruments are provided making iRock an easy choice for parents.
Weekly Band Lessons
Every week one of our band coaches will lead a 30 minute session that happen during the school day. Each session is fun, exciting and help develop all important life skills. iRock, without doubt, will become the highlight of your child's week.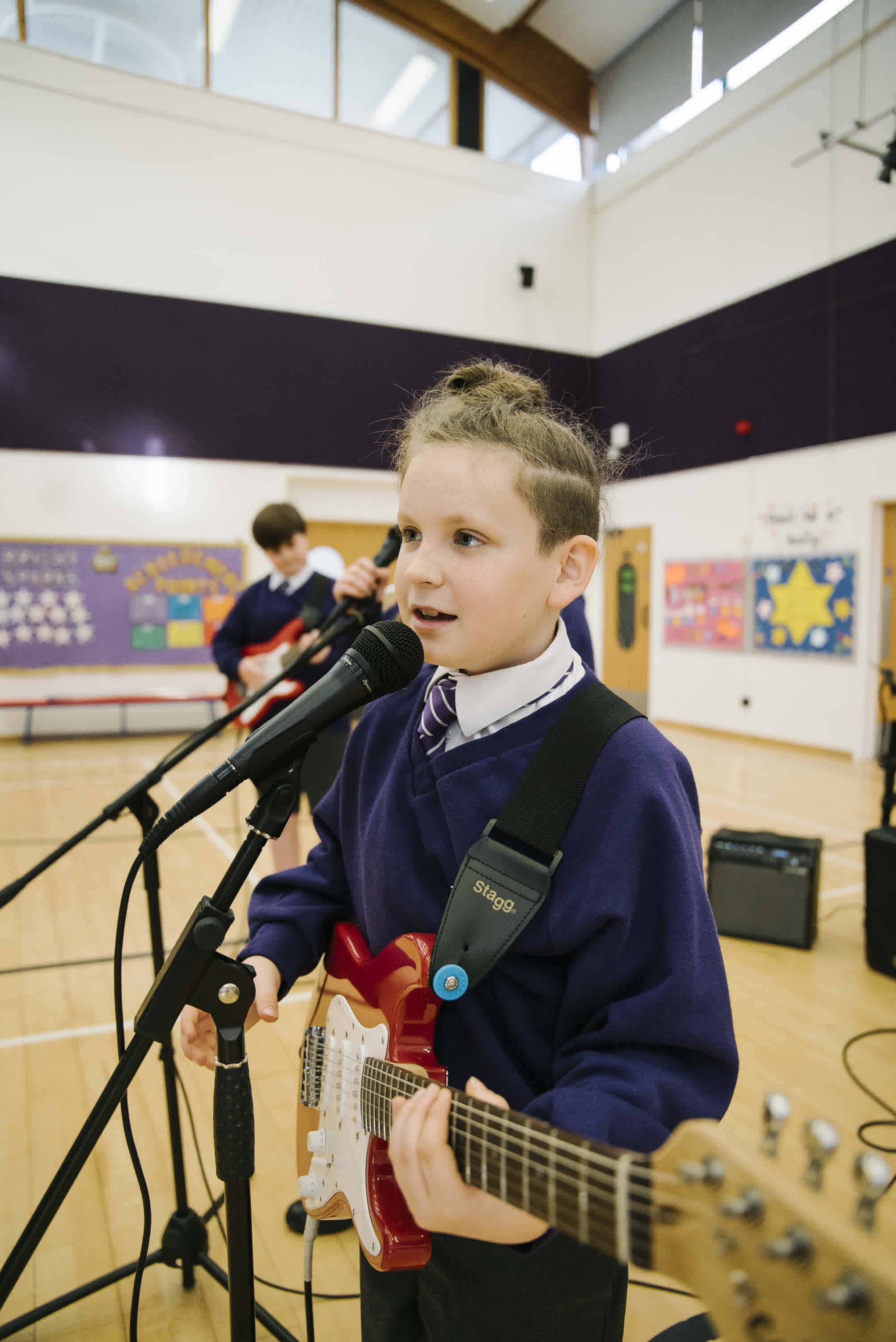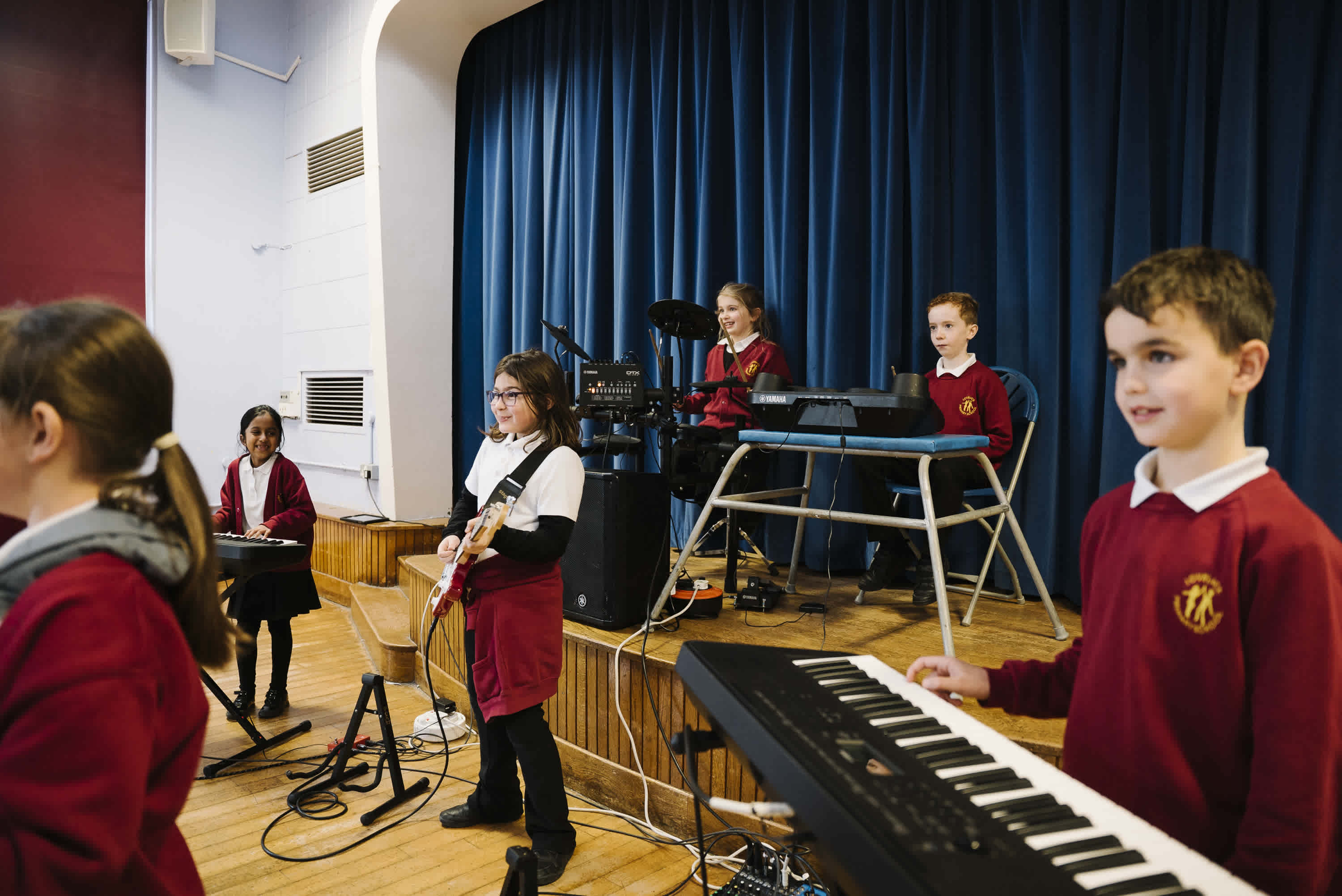 The Real Band Experience
Playing an instrument is fun, but playing in a band makes it that much more exciting! Choose their role in the band: Drums, Vocals, Electric Guitar or Keyboard. Children also get to choose their own band name and the songs they wish to play.
Exam Free Qualification
Children in Year 2, 4 and 6 will be able to achieve an entry level qualification with iRock without the anxiety of formal exam. More information regarding the qualification will be provided in the signing up process.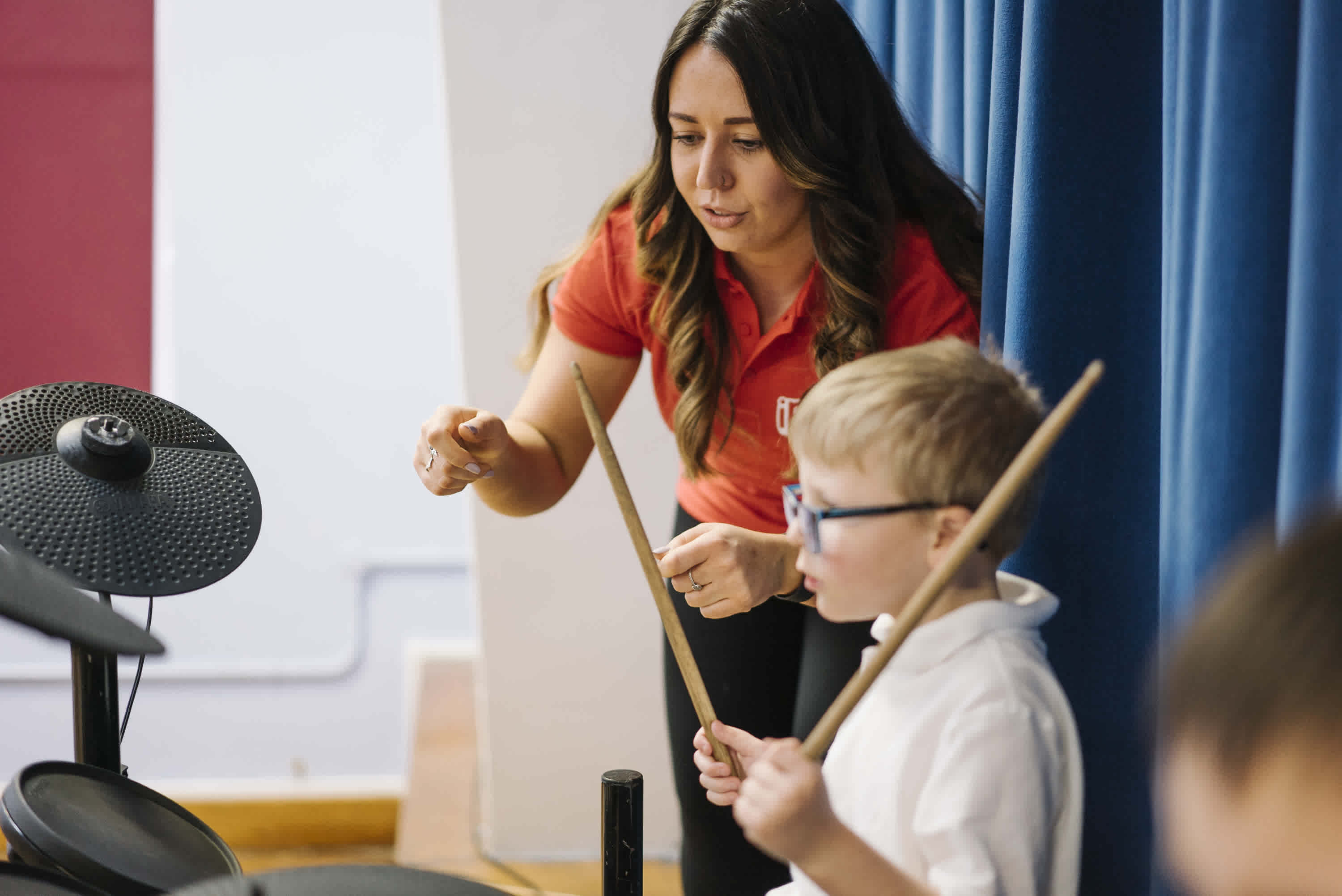 In-school band lessons that are fun, creative and affordable
Our weekly 30 minute band sessions happen within the school day. We look after everything and even supply all of the instruments. It could not be easier. Band members are grouped by similar ages and year groups. Band sizes are capped at nine to ensure everyone receives the very best learning experience. We create an environment where every child can flourish.
Ages
Reception - Year 6
(Depending on the school)
Dates
Sep. 01 - Jul. 31
(Depending on school holidays)
Schedule
Monday - Friday
(Once a week during lessons)
Band sizes
Up to 9 students per band
(All similar year groups)
See what parents are saying
iRock teaches thousands of children in schools across the UK and over the years have received countless positive comments from parents who have seen their children thrive, developing in confidence and wellbeing.
Anna Hunt

"My daughter joined iRock in Reception year and is really pleased to be back to it (now in Year 4). For me, iRock is about a lot more than music. It teaches children some really valuable life skills - confidence, self esteem and team work. It's also great fun and Mike is a fantastic teacher!"

See review
Vicky Mayne

"... As a teacher, I've seen my pupils enjoying their sessions and growing in confidence (not just musically but socially too) but this year I've seen what it has done for my 6 year old daughter. She has absolutely flourished and the high point of her week is a Tuesday because IT'S iRock DAY!!! ..."

See review
Elzane Pretorius

"My son loves his iRock sessions at school and have also done a week summer camp with them. They make music fun and relevant. He does not even notice he is learning! "

See review
Sheryl Coutinho

"My son has been learning music for last few months. And I must say that he has built confidence trying to play different tunes on his keyboard. Thank you iRock."

See review
How Children Benefit from iRock
Gives Confidence
Boosts Wellbeing
Improves Memory
Develops Academic Progress
Creates New Friendships
Supports Teamwork
Develops Social Skills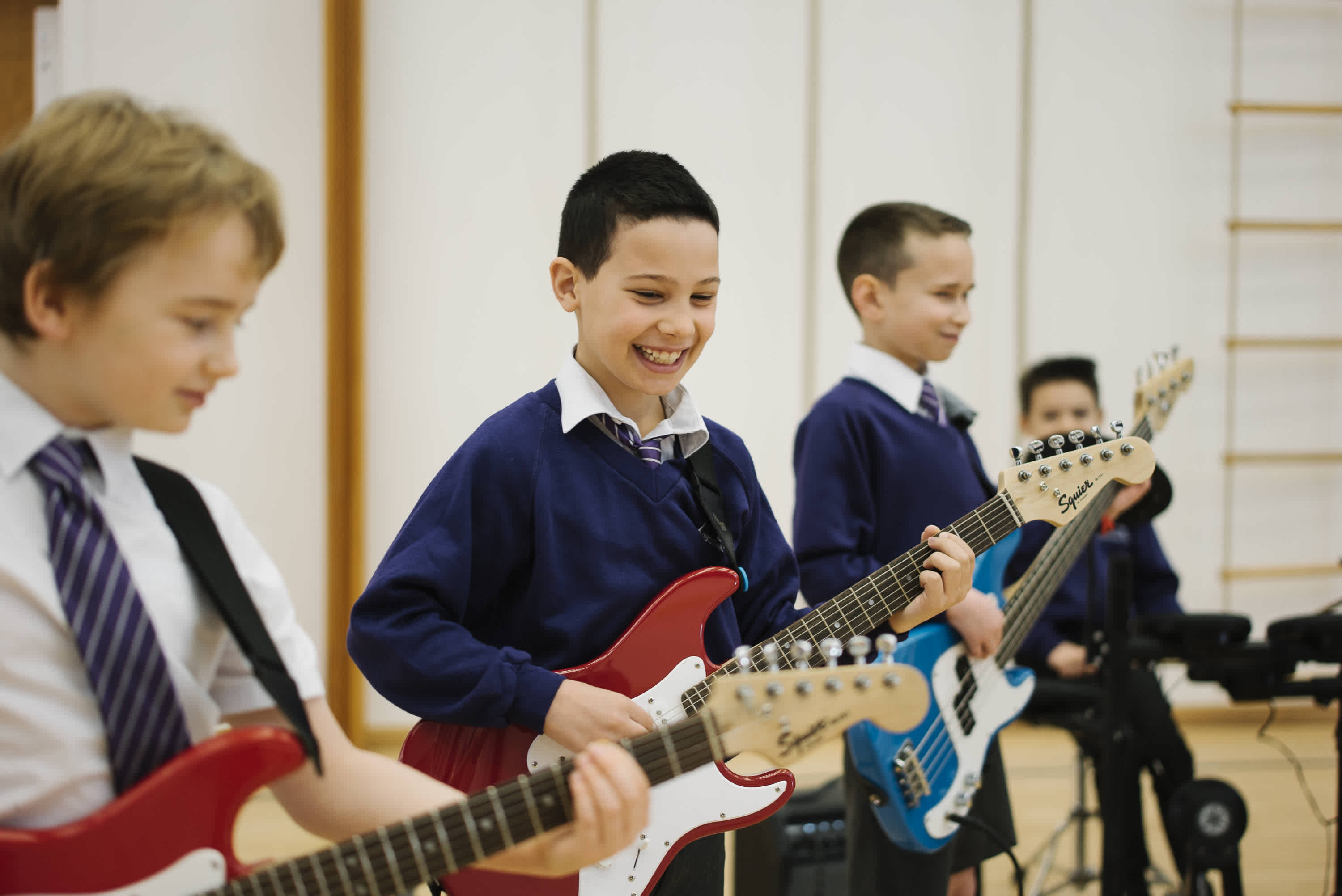 Confidence never
sounded so Good